Teaching Philosophy
Creative Math Minds is a rapidly growing sphere of tutoring, helping students to attain their peak study potential through intensive tutoring and self evaluation. The principal aim of this Math Tutor Surrey BC class is to assist students and curb their stress related with subject.
From grade 8th to post secondary level, all branches of Mathematics are taught in a simplified manner by an experienced tutor who understands that different students with different learning abilities approach this subject differently, thereby applying suitable techniques and teaching styles according to the interest and caliber of the students. As a responsible Surrey Mathematics class, Creative Math Minds sharpens the skills and adjust teaching pace according to understanding capability of the students. For all sorts of math help in surrey, feel free to contact us.

We Offer
Teach students needing math help in groups or individually as per their convenience.
Use different evaluating techniques according to the caliber of students.
Make teaching interesting with the help of examples from daily life.
Handle skill based tutoring in Algebra, Business Mathematics, Calculus, Geometry,
Mathematics (Simple, Honours), Mechanics, Statistics and Trigonometry.
Develop resources for students to build Math Skills.
Evaluate students to measure skill progression and determine improvement areas.
Coordinate with students to complete the Assignments well before time.
Support students to develop and meet academic goals.
Help students to prepare for tests.
Record and report student progress.
If you are searching tutor of math for me Surrey BC then Creative Math Minds can show you the right path.
Testimonials
It has been an absolute pleasure learning from Jasvinder. Her friendly demeanour combined with her clear articulate teaching style have fast tracked my learning. I highly recommend Jasvinder for any one looking to brush up on their mathematical skills. I really feel that she takes the time to build a personal connection with her students, and I sincerely enjoy our tutoring sessions together.

– Tom Partridge
Co-founder/Owner - EM Luxury Spa
Integrated Resource Planning Analyst- Fortis, British Columbia, Canada
It wasn't easy to study maths in 1st year of BCA as I opted for computers in +1 and +2. I was not familiar with any formulas professor was teaching about. That is when I approached you and you helped me out with every topic and I managed to clear maths exams with ease. I was able to tackle every math problem with good understanding. It was a pleasure being your student and thanks for helping me.

– Jaijeet Bajaj, Calgary, Canada
Jasvinder mam has taught me Mathematics at S.R. Government College for women,Amritsar, India. I am quite impressed with her dedicated and detail oriented approach to teaching. She was always very helpful, whether you needed help with solving problems on time or wanted answers to particularly tricky questions related to the mathematics. Currently in Canada, I am working as a Quality Analysis Developer and am proud to be a student of her. I sincerely recommend Jasvinder madam and, given a chance, would learn more from her again..

– Pawandeep Kaur, Surrey, British Columbia, Canada
I've known no one who is more successful at tutoring students with difficulties in learning math. Jasvinder mam is able to take Math and teach it in a way that is simple and logical but most of all enjoyable. Math is just a game and my mentor has the secrets to winning this game called Math with easy to learn games. Not only to her students, but she is very responsive to her student's parents and their questions with a lot of Calmness and Patience. My appreciation and gratitude for your efforts mam in bringing out my interest towards this subject which before had frightened me and would strongly recommend everyone out there who wishes to excel in this subject with ease!

– Niti Sharma, Abu Dhabi, United Arab Emirates
For Students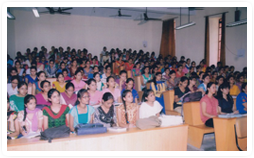 Students can get maths guidance in group or individually, make use of our extensive notes on different topics, coordination to complete assignments and support to develop and meet academic goals.
Algebra
Calculus
Trigonometry
Geometry
Mechanics
Business Mathematics
Qualitative Methods
Probability and Statistics